Dropbox: Cloud Memory Gets Pimped by Austrian Developer
Developer Manuel Berger has introduced Dropbox Automator, a web service which can process data such as photos or PDFs according to the specific wishes of the user. The service is based on the platform Wappwolf, an Austrian start-up.
"Each time I insert a photos into my automated Dropbox file, it is automatically uploaded to Facebook!" This is the small idea which has won this young Austrian considerable interest in the United States. The chief developer at Wappwolf, Manuel Berger has, with his Dropbox Automator, presented a web service which can automatically actualize and recalculate online data. Wappwolf boss Michael Eisler has tweeted that the site had 10,000 new users with 72 hours of being launched.
Totally Automatic
A new user needs an account with the online memory service Dropbox on which can be logged-on to at the Dropbox Automator website. The service has an entire series of applications for automatically recalculating various types of data. A few examples: The user can transfer uploaded textual data into PDFs, put photos on stamps, upload information to Facebook, or automatically send data by email. Sometimes the recalculation does not occur automatically, but this is expected to be rectified soon.
Not all data inserted into Dropbox can be processed; just that data which has been uploaded to its own corresponding file. The various applications can be combined with one another. For example, a user can put a "dislike" symbol on a photo and then put it on Twitter. The automatic recalculation can always be stopped or reversed, but such applications require a visit to the Dropbox Automator site.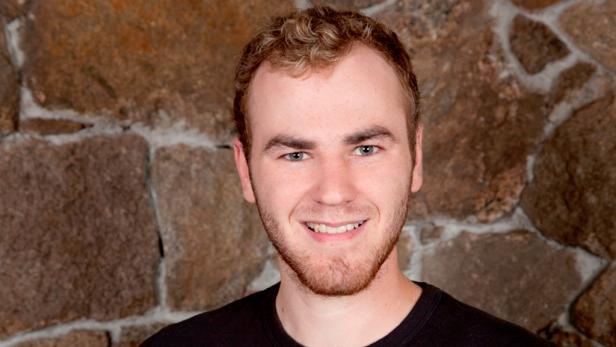 A Trend Towards Automatic Recalculation
Dropbox Automator is a product of the Austrian start-up Wappwolf where Berger is the chief developer. This is a platform which, in general, aims at processing and automatically recalculating documents. The business model calls for offering users certain automatic recalculations for free, but then charging customers in the future for more complicated procedures. The web service www.ifttt.com (if this then that) has a very similar approach.
Wappwolf has received investment funding from the Linz-based entrepreneur Christian Leeb, who has also invested with other Austrian start-ups such as Linoq, Twingz, Mobfox and WeGetThere.