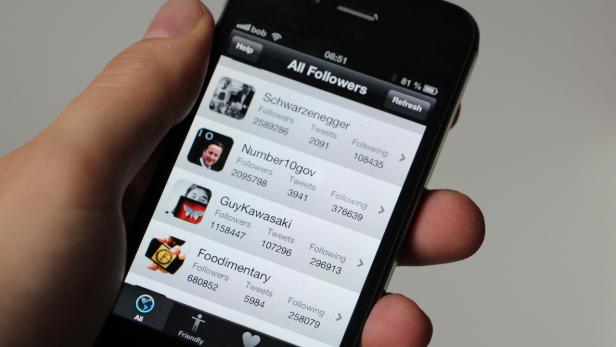 Fruji calculates most important Twitter followers
Dieser Artikel ist älter als ein Jahr!
The real-time analysis of Internet data is a huge trend – both on a large scale like the CIA-financed web service Recorded Future (
) and on a small scale like the Twitter analysis service
Fruji.com
. The latter is offered by the Austrian entrepreneur
Roman Mittermayr
, who used to work as a product planner at
Microsoft
in
Seattle
. He is now based in
London
and
Vienna
and manages the talent scout platform
TwentyPeople.com
.
For a few dollars
Fruji was actually conceived as a side project on a weekend, but took off over the summer of 2012 and currently has around 5,000 users, of which about 140 have a professional account (5 dollars a year) and 100 a premium account (25 dollars a year). An average of 150 new users sign up every day, most of whom are satisfied with the free basic account. The iPhone app from Fruji can be used for free and shows a slimmed-down analysis on the smartphone.
Depending on the Fruji account type you have, you can generate various statistics from your own Twitter account. Simple analyses include charts for the number of followers, tweets and retweets. And you can generate a list of your new followers. A list of people who have stopped following you can also be viewed, which can tell you who you may have offended, for example.
"People can find out relatively quickly if they lose followers, who their important followers are, and if they should maybe pay more attention to them," said Mittermayr. It is also interesting to see the tag cloud for accounts that frequently mention you, as well as an analysis by language.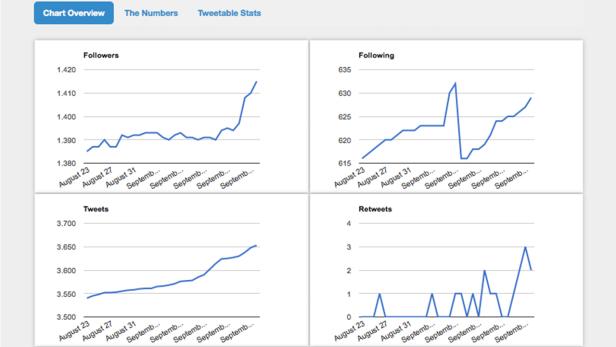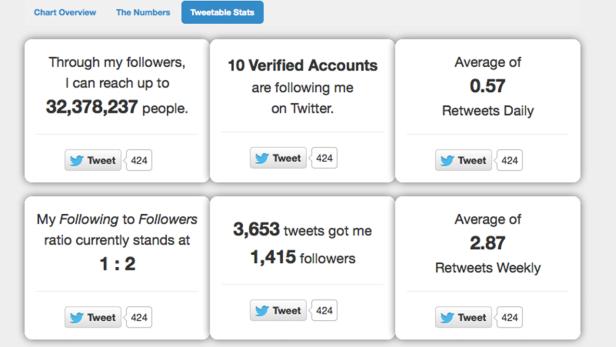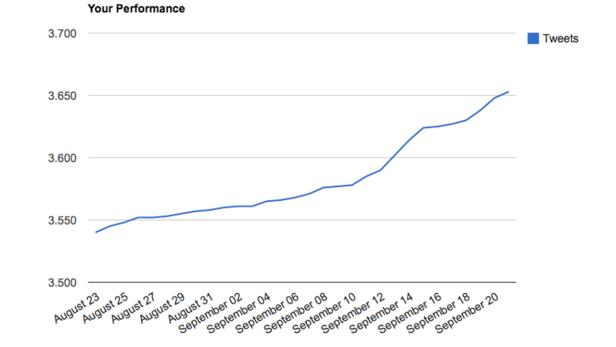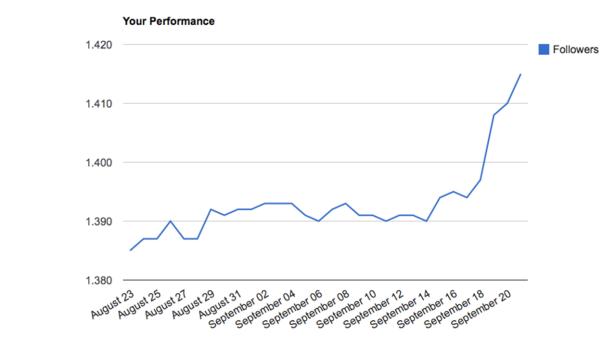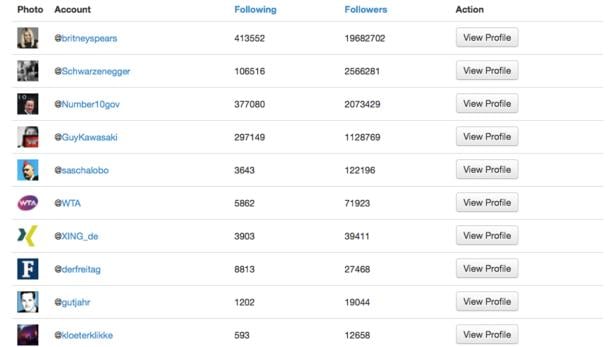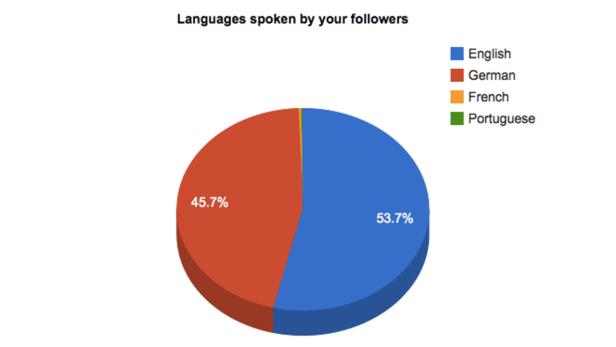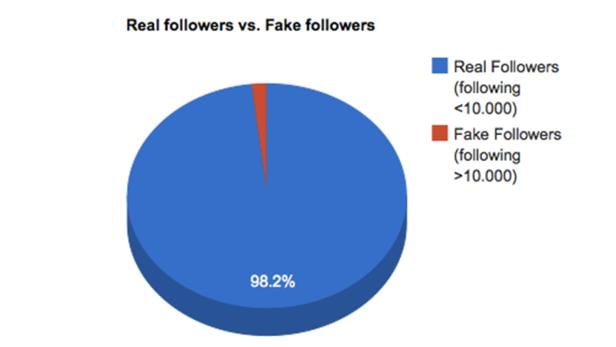 Who are your VIP followers?
Fruji gets really interesting when you use a professional or premium account. Because then you can see which followers are especially popular, which are particularly valuable, and which of them have a Twitter-verified VIP account – generally users who are relatively famous, such as musicians, actors, politicians, businesspeople and journalists. "Our `Most Popular Followers` function shows which of your followers themselves have a large number of followers," said company founder Mittermayr, explaining the system. "Twitter itself does not offer sorting options for this. Unfortunately, mass friend adders that many use in the hopes of generating "follow backs" have become very popular on Twitter in recent years."
The system filters popular followers and checks their accounts for indicators that they use such mass friend adders. If one of these accounts has well over 100,000 followers and follows an implausible number of people itself, Fruji tells you that you are not really important for this person because he or she probably never reads the tweets. The analysis service filters out these unimportant accounts and only shows you the valuable followers. "We call it the YAS factor (`you are special to this person`). This way, I can see who the most influential person among my followers is and who really actively follows me and reads my tweets," said Mittermayr.
You need to be patient the first time you open Fruji. The restrictive terms of Twitter only allow the analysis service to read out 100 follower accounts per minute – so if you have many thousands of followers, it is best to wait for an e-mail from Fruji telling you that the analysis is finished.
How many fake followers do you have?
Similar to the British web service StatusPeople (
),
Fuji
also calculates the number of so-called fake followers, in other words accounts that are probably not used by a real person. "We assume that once you follow 10,000 or more people, your timeline will be so full that there is no way to sensibly use the account," said
Mittermayr
. "We currently classify these accounts as fake and also show our users how `healthy` their group of followers is, in other words the ratio of fake to genuine readers."
In the future, Fuji will be able to analyze the most recent tweets from a purportedly fake account, including a scan for hyperlinks and marketing words. Mittermayr: "A fake follower doesn`t read what I post, and will also not retweet or answer my tweets. This means that this person is not really actively involved in my timeline."
Who uses Fruji?
According to Mittermayr, paying users of Fruji currently include athletic shoe manufacturers; luxury car brands; television broadcasters in France, the USA and Spain; museums in London and New York; Twitter investors; and a US diplomat – but he is not willing to give any names. "Major companies look at the growth figures after various events to see how well activities to promote the account worked, for example.
Others use these figures for internal reporting in connection with their group-wide marketing," explained Mittermayr. "Companies also use the time zone analysis to see at what times the most followers read a tweet, and to see in what time zones its followers are concentrated."