The death of e-mail has been predicted many times since the advent of social media. And there have been multiple attempts at this, for example by Google. The IT service provider Atos is now stepping up to the plate and wants to eliminate internal e-mails in Austria by the end of June 2013. Employees will be moved to the enterprise social software blueKiwi ZEN. Not everyone is enthusiastic about this plan.
Instead of sending e-mails for internal communication purposes, employees in Austria have been sending messages in the company`s blueKiwi network since the beginning of the year. In Austria, some 470 employees are already using the new communication tool, including all employees in management positions. And 1,275 employees are using it in the 23 countries of Central and Eastern Europe (CEE) that are managed from Vienna. "About 20 or 30 new employees are added every day, because we are using viral methods to spread the social enterprise software," explained Martin Bergant, manager at Atos in Austria.
It should make work easier
BlueKiwi is something like Facebook in principle, but includes additional functions that are designed specifically for business environments. For example, users can search for employees in their own company by specific positions, departments or countries. It is also possible to specify which messages should be handled by specific colleagues or a supervisor. These can be found in a separate private messages folder.
The goal is to enable employees to work more efficiently and more effectively. "Social software opens up many new opportunities, especially for collaborating with other people. Instead of sending a PowerPoint presentation as an attachment in an e-mail, you can simply save it in blueKiwi. And anyone who is working on the project can then download it," said Robert Shaw, global program director, explaining the advantages of the program during his visit to Vienna.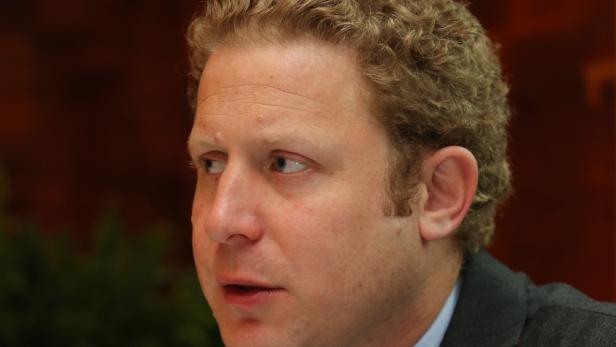 "You have to get people out of their comfort zone"
Shaw is also the person who has to implement this unconventional plan to eliminate internal e-mails with all 76,400 Atos employees around the world. The system is to be rolled out group-wide by the end of 2013. While some employees are having an easy time with the switch because they are familiar with certain processes from their private communication on networks like Facebook, the change is a veritable shock for others.
"Sometimes you have to get people out of their comfort zone to do something like this. The initial shock is followed by a phase of chaos and confusion. People`s uncertainty here comes primarily from the fact that they don`t know how they should act in social networks," said Shaw, describing the most common problems. "But the good thing is that no one has to go through the switch alone. There are moderators and helpers to assist with the process," Shaw said.
"E-mail will remain crucial"
But why does the French IT group want to get rid of e-mails in the first place? "About a third of our employees spend more than three or four hours every day simply managing their inboxes. That is not very efficient," Shaw explained. "And we noticed that many of our service employees communicate with colleagues through Facebook to help each other with difficult questions," Shaw added.
He said that this was not an acceptable solution for the company. So now, the company is using the blueKiwi enterprise solution, which the group also acquired in April 2012 and now plans to sell. "We have already had many inquiries from other companies," Bergant said. But communication with the customer will still take place by e-mail. "E-mail will remain crucial for that," Shaw said.