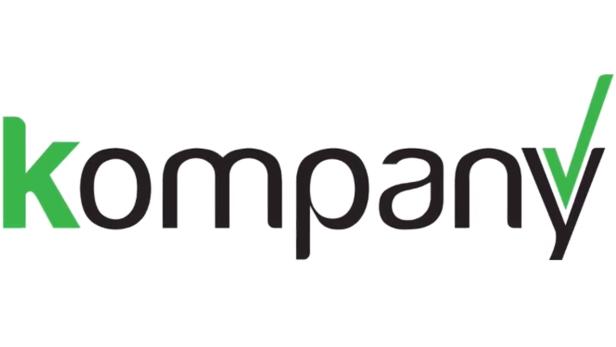 kompany: Viennese Startup Knows All about Companies
Dieser Artikel ist älter als ein Jahr!
The service provider kompany is already known to many in Great Britain, and business is now expanding to the Austrian and German markets. The startup that was established in February 2012 by the two former 123people managers Russell Perry and Bernhard Hötzl offers a kind of company search 2.0 from its headquarters in Vienna. The goal: Small and medium-sized businesses should be able to easily obtain information about potential customers and cooperation partners.
"kompany collects data from a variety of official and well researched sources. In addition to the key data for a company and the official entries in the trade register of the Republic of Austria and the European Business Register, we are successively expanding our offerings with detailed credit reports from private rating agencies and other relevant deep-web data sources," said co-founder Hötzl in an interview with futurezone. In Austria, the trade register entry for any company can be called up from the start.
The grand vision: the company graph
The company`s goal is to create a so-called company graph. One day, kompany is to be the same kind of online network for companies that Facebook now is for people. "We are developing a platform that can uniquely identify a company anywhere in the world and analyze and assign information to an identified company by means of a proprietary adaptive real-time semantic search (ARTSS) and real-time company data aggregation technology," said Hötzl. "The more data sources we connect to our platform, the greater the diversity and the more extensive the information we offer will become."
The result will be a highly informative real-time view of a company, its owners, managers, parent companies and subsidiaries, partners, suppliers, and all other entities that are related to the company.
Information for a fee
"We see ourselves as an extension of the information agencies in that we are targeting the 90 percent of the market that is currently being neglected – primarily small and medium-sized businesses and freelancers," said Hötzl. The provider intends to offer not only simple information, but also functions like notifications and monitoring for changes in the data sources.
Information is of course only provided for a fee. "The business model is built on transaction-based individual queries and subscriptions, and will be expanded with further revenue sources like white labeling and an enterprise API over the medium term," said Hötzl. The price per query depends on the type of report – a real-time excerpt from the Austrian trade register costs around EUR 12.90, for example. A special launch package in Austria (annual subscription including further discounts for EUR 25) is intended to attract the first group of customers.
International expansion
Austria (which currently has 15 employees at the co-working space Space 03) is just one brick in the business strategy – the company already has its sights set on Europe. "kompany is targeted at small and medium-sized enterprises and freelancers, a European market with enormous potential that includes some 18 million companies in the EU alone. Twelve percent of all purchases are cross-border transactions, and seven of ten companies trade throughout the EU. Up to 23 percent of Europe`s SMEs export their products," said Hötzl. "This way, an Austrian SME can easily gather information about its German or Slovenian business partners."
Internationally, the platform offers real-time access to over 21 million companies in over 20 countries. kompany intends to expand "aggressively" in the next twelve months to reach its operating break-even point.