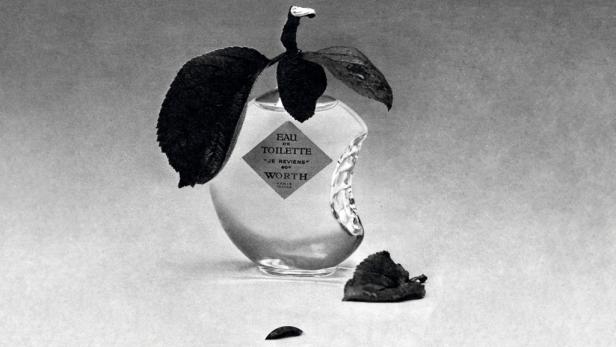 Plagiarism Allegation: Did Apple Steal Their Logo?
Dieser Artikel ist älter als ein Jahr!
Apple does not only take legal action against those accused of stealing its patents or who face charges of copying its designs, but also against companies which are less high-tech.
Several weeks ago the following happened to a café owner in the German city of Bonn: Christin Römer decorated her Cafe' Apfelkind with a logo which featured an apple which contained the silhouette of a girl. Apple filed a copyright violation claim with the German patent office in Munich, claiming there was a case of "product confusion" for customers.
Apple Copied
Now it appears that Apple's "bitten apple" logo, one of the most famous trademarks in the world, was itself borrowed from somewhere else. In 1973, three years before Apple's founding, a bitten apple was already a trademark for The House of Worth, a Parisian fashion and perfume company. By chance, futurezone came across an advertisement showing the bitten apple perfume bottle on ADSandBRANDS.com, the world's largest advertising and brand-name on-line archive, which is operated by Austrian Hans Böck. The ad, which was run internationally, appeared in an issue of the magazine Brigitte on November 9, 1973 - three years before Apple presented its own bitten apple logo.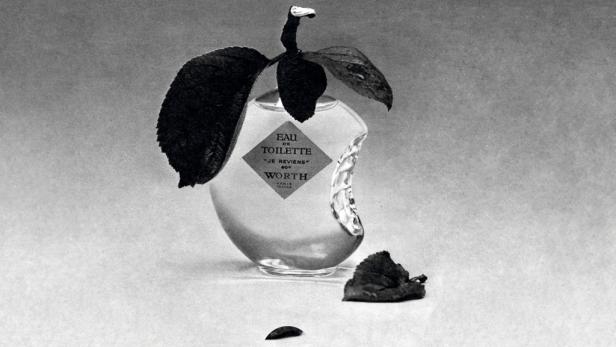 Claims that this design was unknown in the United States do not hold up given the fact the House of Worth was a known and established brand-name in America dating back to World War Two. Their most famous perfume was "Je Reviens" and was a popular souvenir for US troops to bring home from Europe, as "je reviens" roughly translates to "I'll come back". "Je Reviens" perfume came in various bottles over the years, and one of them came in the shape of an apple with a bite taken out of it.
Unprotected Apple
The House of Worth is now known as Worth Parfums. Since the `70s the company has registered various trademarks and brand-names containing the name Worth, "but not the bottle shaped like a bitten apple," according to the Vienna patent attorney Meinhard Ciresa. He believes that even had the bottle shape been patented, that alone would have been insufficient to prevent Apple from using the design. "The question is: Can the design of the bottle also be considered to be a logo? At the time, there were no clear criteria for such copyright issues or design patents," adds Ciresa. Now Apple is accusing Samsung of violating its design patents, claiming that Samsung's Galaxy Tab 10.1 was based on the design of the iPad.
Confusing Brand-Name Categories
If Worth had patented the apple perfume bottle in 1973, it would have been protected under Category 3 which covers perfumes. Computers and related items are classified, now as then, under Category 9 within the 45 different legal categories used to protect patents and brand-names. Today a famous logo would have protection under all 45 categories. This is why world-famous companies - from Apple to red Bull to Hugo Boss - are swift to take legal action against businesses which use similar logos. Vienna-based brand-mark and patent attorney Meinhard Ciresa: "They want to protect their trademark from being ripped off or diminished in any way."

© Bild: Apple
Apple-Logo Motter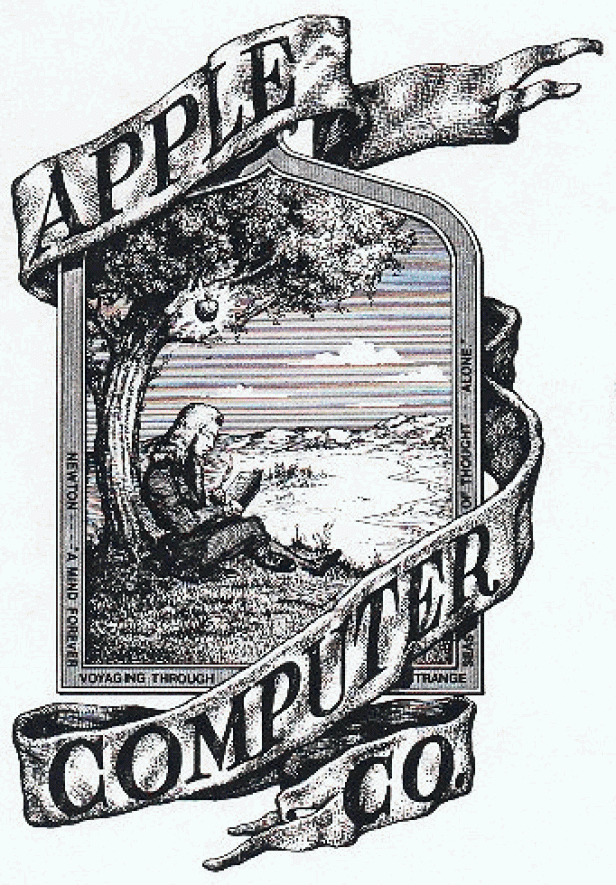 © Bild: Apple
Erstes Apple-Logo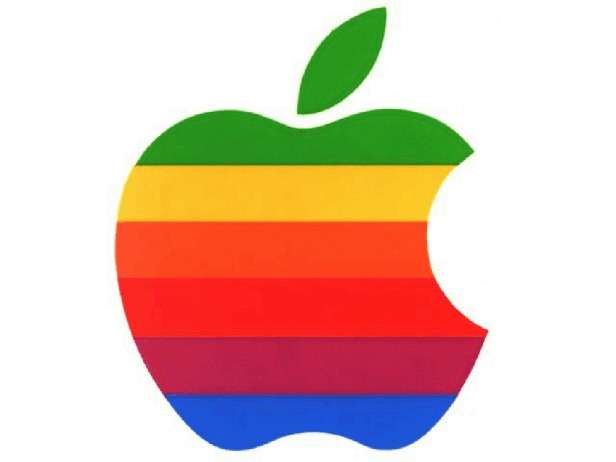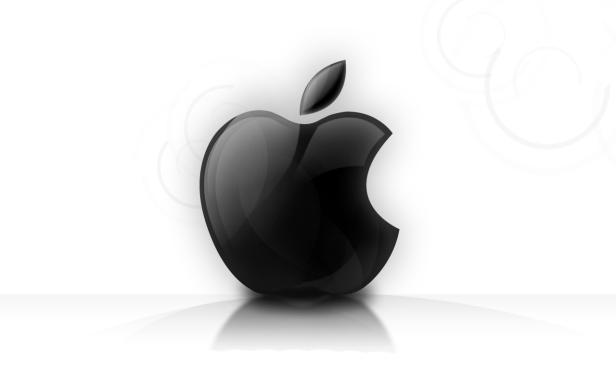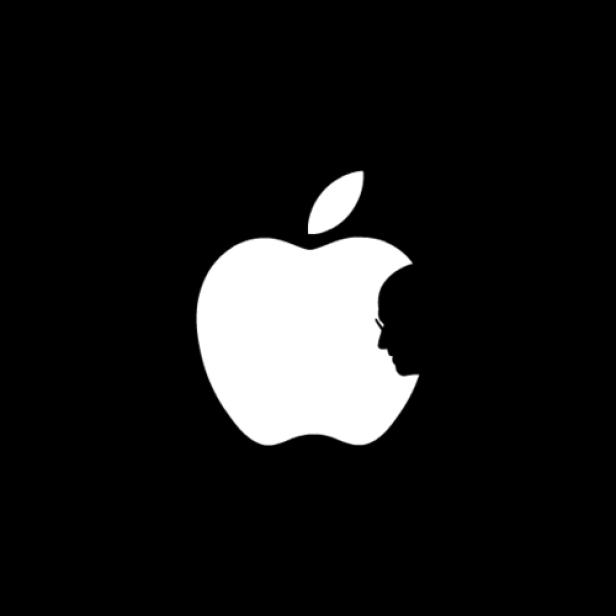 © Bild: Apple
Apple-Logo mit Steve Jobs Conterfei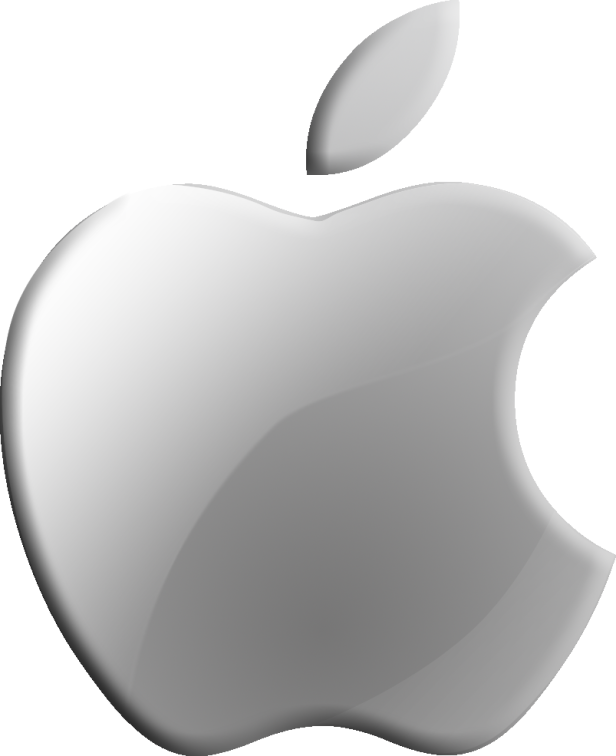 Ciresa goes on to say that, "Then as now, there is no way to simply just protect an idea, so it is legally irrelevant whoever claims to have originally come up with the idea or concept." Design protection laws were non-existent at the time, unlike today where everything up to and including Lindt chocolate rabbits are legally protected. Ciresa believes that Worth Perfumes never had a chance of winning a legal case against Apple for copyright infringement.
Since 1976 the bitten apple has appeared on the computer products designed in Cupertino, California. At first the bitten apple was multi-colored, then white, then black. Oday the apple logo is either a transparent silver or black. The first type-face, which was not yet an actual logo, was an apple superimposed with the words "apple computer inc." This particular type-face was called Motter Tektura and originated in Austria, having been the brainchild of Voralberg graphic artist Othmar Motter. The first actual Apple logo depicted Isaac Newton under an apple tree in what appeared to be a copperplate engraving. The design by Ron Wayne was, however, too finely detailed. Also, it did not convey the right product message and was difficult to affix to the computers. Its successor led to the famous bitten apple.
The logo was designed by Rob Janoff, an art director at the Regis McKenna ad agency. He gave the apple the bite so it would not be mistaken for a cherry. The "bite" was also a reference to a computer byte.