Smartphone cars are coming – with technology made in Austria
Styria's AT&S Group delivers intelligent circuit boards for "connected cars." The Viennese company TTTech controls driverless cars.
Thirty years ago, the turn signal was a technical novelty, upstaging the fuel gage, the tachometer, and the car radio. Today, there are systems in the car that can actively influence the vehicle, for example lane changing and parking assistance systems. Tomorrow, cars will drive autonomously and will bring us from point A to point B without us having to do anything at all.
Austria is playing a leading role in the mobility of the future, and a number of technology companies have been helping to design the car of the future for years already. AT&S is one such group that is making cars "smart." The company not only supplies the leading smartphone manufacturers with circuit boards, but also counts the world's top carmakers including Audi, Daimler, BMW, Toyota, and General Motors among its customers. AT&S supplies components including camera modules, 24 GHz radar sensors, head-up displays, navigation and infotainment solutions, LTE modules, and ESP components.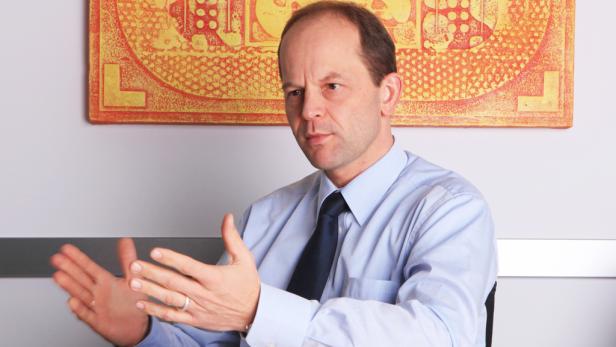 "The computing power of smartphones has found its way into cars," said AT&S CEO Andreas Gerstenmayer in an interview with futurezone. Circuit board technology that was recently needed for smartphones is now being installed in cars. "Motor vehicles need increasingly complex circuit boards because space in a vehicle is limited as a result of the numerous applications and functions, and also because the systems simply need more computing power." Head-up displays, for example, use technologies found in entry-level smartphones. Smartphone technology like that in the iPhone 5 or Samsung Galaxy S5 is used to provide the eCall automatic emergency call system required in all new cars in the EU starting in 2016. What makes eCall so interesting is that the system must function completely autonomously, with integrated GPS and an independent data connection.
zFAS is the platform of the future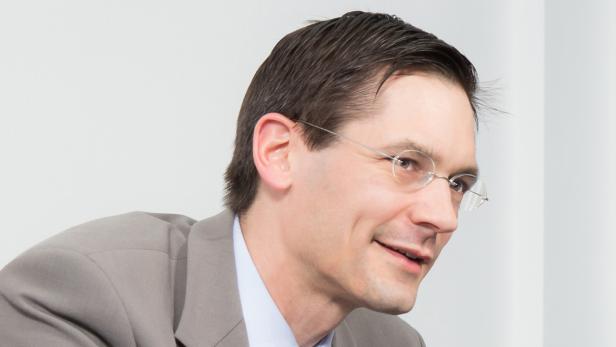 With zFAS, the main thrust is integrating laptop and tablet technology in cars. This system is the brain of a self-driving car and was developed by another Austrian company, Vienna's TTTech. "zFAS is a platform that allows for secure and safe networking and safe integration," explained Georg Kopetz, founder and managing director of TTTech. zFAS allows the complete vehicle system to run from a single control device. TTTech developed its own network technology for this, called TTethernet. "We found the way to communicate in a car not only securely, but also in real time," Kopetz explained. "And when we say real time, we mean microseconds."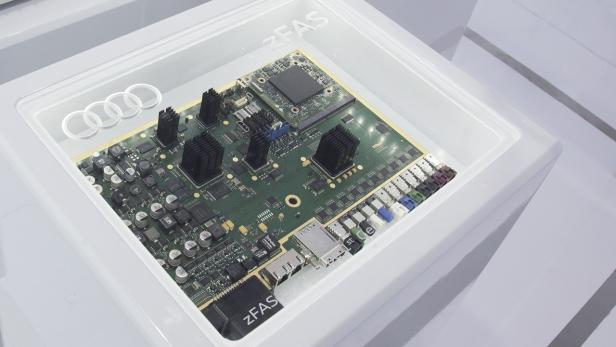 Autonomous driving
Since communication at such speeds is now possible, TTethernet is also the basis for autonomous driving, in which the system must make decisions in fractions of a second, faster than the driver. But consumers will have to wait for a few years yet before they can buy a car that drives by itself. One major requirement is the creation of the necessary legal framework – the national traffic laws must permit autonomously operating cars. And insurance issues still need to be worked out. What happens when an autonomous vehicle is involved in an accident, for example?
Market and technology leader
"We are ideally positioned to master the challenges of the future," said AT&S CEO Gerstenmayer optimistically. AT&S has positioned itself well for future applications and markets for PCB technology. The establishment and structuring of the new IC (integrated circuit) substrates division in the new AT&S plant in Chongqing, China, is proceeding according to plan. Starting in 2016, AT&S will be the only European manufacturer to have a technology that allows it to manufacture and sell even more complex and fine circuit boards for the applications of the future. This is a solid foundation for the next growth push.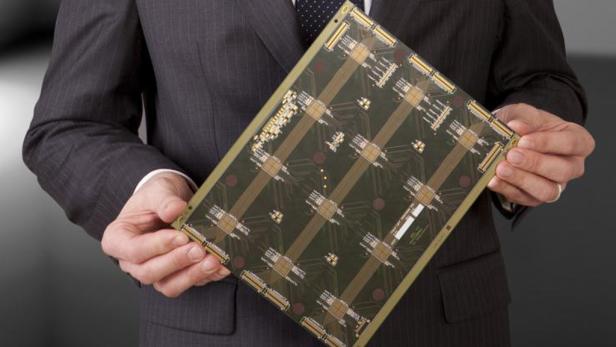 The smart car boom
"Even with the smartphone boom, we have seen the most growth in the automotive segment because we already laid the groundwork for the mobility of the future years ago," Gerstenmayer said. He added: "We recognised the trend towards the increasing use of sophisticated technology in vehicles early on." A look at the growth of motor vehicle registrations and automobile electronics is telling. While the total number of motor vehicles in the world is expected to rise from its current 1.05 billion to 1.9 billion in 2030 and the number of motor vehicles in Europe will rise from 350 million to 540 million in this time, the value of the circuit boards that are installed in cars is projected to grow at an even faster rate. A new car today contains over one hundred circuit boards, "but only the most sophisticated of them, the ones for the complex applications, are from us," Gerstenmayer noted.
AT&S collaborates with Nvidia, for example. The chip developer is a member of the Open Automotive Alliance, of which Google is also a member and which was presented at the last Consumer Electronics Show in Las Vegas. Nvidia is involved in Audi's self-driving car project. AT&S produces a graphics module for Nvidia.
"Connected" is the first trend
Before we see autonomous cars on the road, cars will first be connected with each other. "Car-to-car communication will become a very important application," Gerstenmayer said. "This will be one of the main drivers of the rapid growth of machine-to-machine communication in the coming years." According to an analysis by Cisco, the market for machine-to-machine communication will triple to 40 billion dollars by 2020. Gerstenmayer also knows which carmakers will be the first to employ integrated solutions, because AT&S already works with them: Daimler, Audi, and BMW in Europe, Ford in the USA, and Toyota in Asia.
The car in 2030
According to Gerstenmayer, the car of the future will definitely be connected, talk with other cars, and will drive itself when needed or when the driver wants it to "and at the same time, e-mobility is pushing everything towards zero-CO2 mobility." The first step towards reducing emissions is assistance systems. "They not only help to increase safety, but also help drivers operate their vehicles with lower emissions, with less impact on the environment, and in a more optimised way."