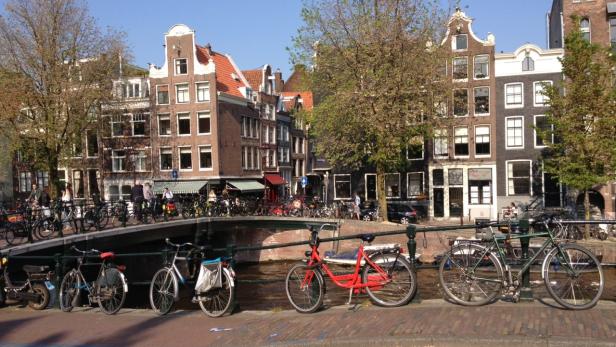 The Netherlands: Laws presenting hurdles for smart cities
Dieser Artikel ist älter als ein Jahr!
, numerous experts from different countries and industries met to talk about ways to make cities more intelligent, for example in terms of energy, mobility, living space and administration. According to climate and smart city expert
Boyd Cohen
, one of the main challenges in this is planning broad-based projects that are larger in scale than a simple pilot project.
How can you turn a pilot project into something more?
There are, in fact, numerous pilot projects. For example, representatives from the Dutch town of Zaanstad presented a sustainability project at the conference in which a smart battery for electric cars is being tested that is linked to a reservation system and that therefore knows when the car must be charged again because it will be needed. "The system is reconciled every 15 minutes. It already works, but only ten electric cars are hooked up," explained Robert Linnenkamp from the Zaanstad city council. In Austria, there is another pilot project for energy applications with the first smart grid town in
, which uses 36 electric cars.
"We have many pilot projects in towns and regions, but how can we extend projects to entire cities or districts?" strategist Cohen asked. He said that few people think beyond the pilot stage of a project. But the expert discussions at the conference showed that is not the only problem confronting towns, governments and private companies, which often collaborate in the implementation of such projects.
"We had to break the law"
"We had to break the law to implement our project for decentralized power generation in the Netherlands," explained Huib Morelisse, CEO of Nuon, part of the energy company Vattenfall. In the project, the company installed solar cells on the roofs of multiple buildings and connected them to parking garages where electric cars can be charged. This is not permitted by law in the Netherlands yet. Groups of private individuals who want to operate and share solar power systems are also prevented from doing so by the law.
Peter Molengraaf from the Dutch electricity utility sees this as a major problem. "It must be possible for consumers and prosumers to sell their own power at a small scale, for example the power that a neighbor needs to charge an electric car," Molengraaf said.
Standards for all of Europe
The expert sees a number of hurdles for companies in implementing energy solutions: "Dynamic pricing is also essential for creating an intelligent market. This is critical if you want to have a sustainable, smart city. We also need Europe-wide standards for smart home developments. It is not good for the market when every power utility sells its own intelligent box, we need a common strategy here."
Alfons Goos, CEO of the energy company ABB Benelux, also feels that standardization is crucial in many areas. "It would be far too costly to have different charging station systems for electric cars throughout Europe."
"Factors that block innovation"
"There are definitely a number of factors that block innovation, and we can see this across Europe. For example, the necessary laws are rarely passed at the time that innovations arise," explained Peter Portheine from the Brainport technology park in Eindhoven. "For example, no large-scale e-health projects are possible in the Netherlands because they are not allowed by law. A company needs investment security to roll something out on a major scale."