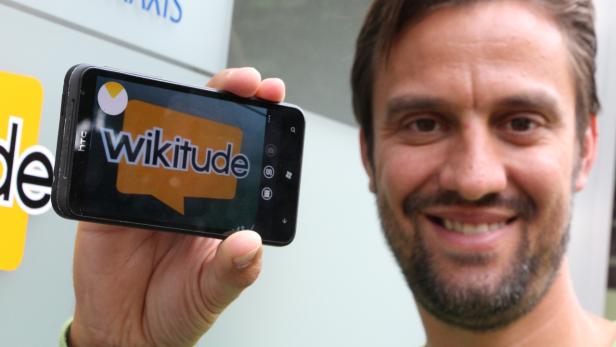 Wikitude: "Camera Will Replace Mobile Browser"
Dieser Artikel ist älter als ein Jahr!
Of course there are augmented reality glasses at the headquarters of Wikitude. The team at Salzburg takes pride in the fact that it experiments with the AR ski goggles from Recon. The miniature displays can show interesting things like speed, altitude, and distance covered. And the company led by founder Philipp Schneeweis-Breuss is also taking a close look at the Project Glass glasses from Google (
).
"It is all very exciting because a new industry is developing. But I doubt that they will really take off and excite the masses," said Andy Gstoll, head of marketing at Wikitude about the augmented reality glasses. "They are definitely a niche."
Wikitude sees itself as the augmented reality market leader even after Google`s move, ahead of European competitors Layar (Amsterdam) and Metaio (Munich). The app has already been installed ten million times (half of them 
), and 4,000 content providers (including Yelp,
Twitter
,
TripAdvisor
and
Instagram
) feed the system with georeferenced data. The
Wikitude
World
Browser
app can be used to search your surroundings with your phone camera and show interesting places like sights, hotels and restaurants.
The uncertain future of augmented reality glasses
While some in the IT world are convinced of the glasses concept (including the
and the
),
Wikitude
is betting on a different, well known horse: the smartphone. "Smartphones have much greater market potential than glasses," said Gstoll. There are over a billion smartphones in use around the world, so the potential customer group is much larger. "Augmented reality glasses will definitely not replace smartphones." It can`t be assumed that everyone will use them; especially people who do not wear glasses may be against them.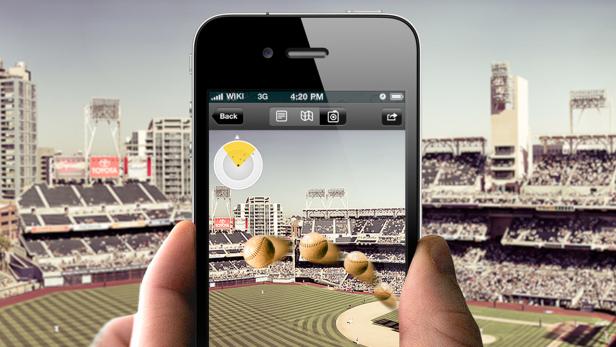 © Bild: Wikitude
Wikitude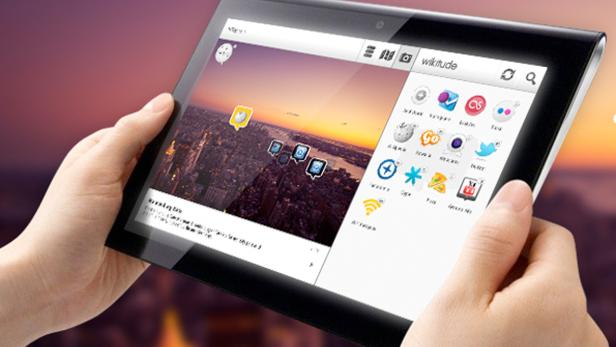 © Bild: Wikitude
Wikitude
© Bild: Wikitude
Wikitude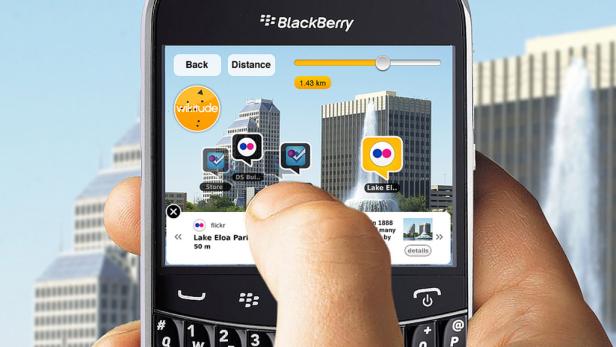 © Bild: WIKITUDE
Wikitude Blackberry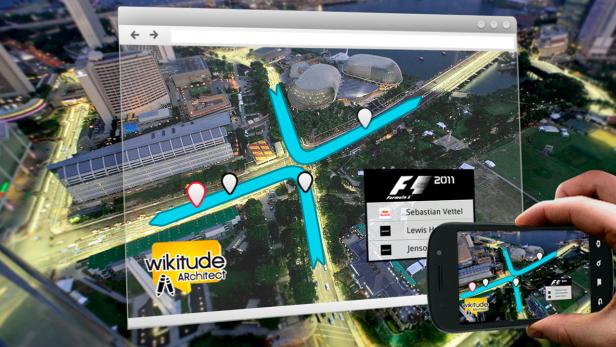 © Bild: Wikitude
Wikitude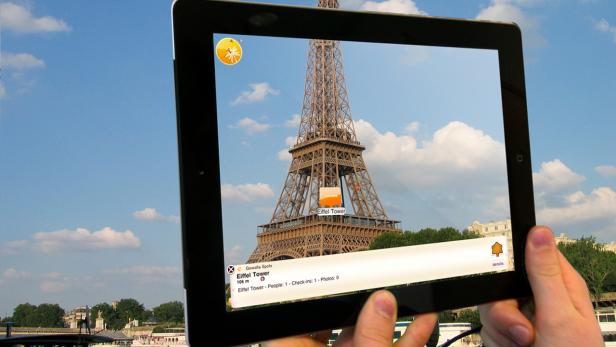 © Bild: Wikitude
Wikitude
Wikitude has a different vision.  "Up until now, a key focus has been telling the user what that castle is, what that monument is," said Gstoll. "The goal is to bring a product to the market that you can really use everywhere and at any time, even if it still takes four or five years. Augmented reality will be everywhere."
Users will be able to scan their entire surroundings with the smartphone camera. "You won`t have to type anything into Google anymore. Instead of using a mobile browser like now, you will always use this camera tool. That is our vision."
In addition to objects, the system is to be able to recognize people, provided that the privacy settings of online profiles permit this. "People will be able to access more information about the people and objects around them on a visual basis."
© Bild: Jakob Steinschaden
Wikitude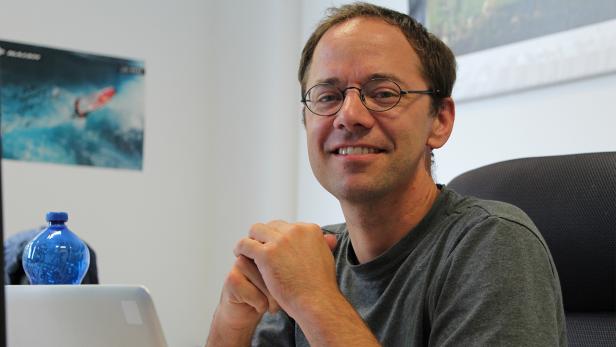 © Bild: Jakob Steinschaden
Wikitude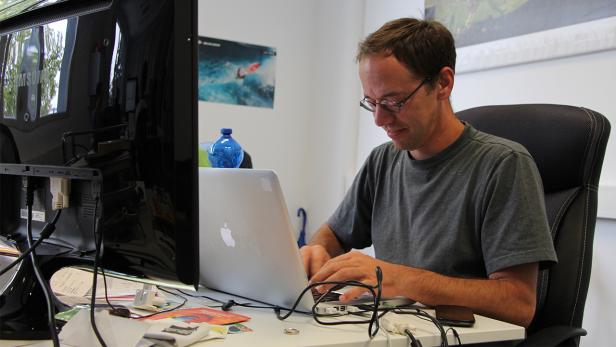 © Bild: Jakob Steinschaden
Wikitude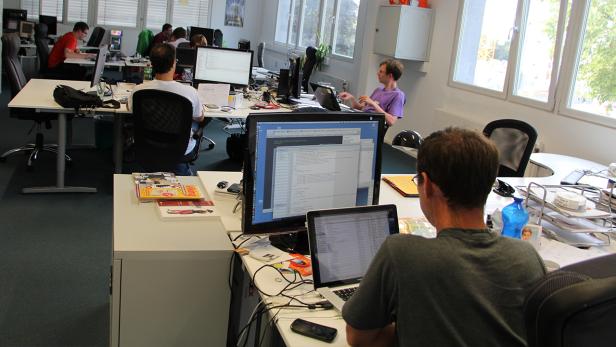 © Bild: Jakob Steinschaden
Wikitude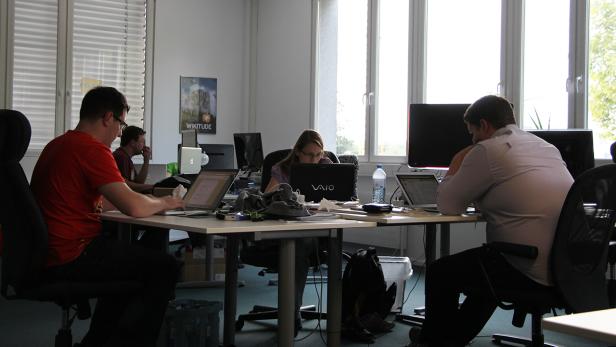 © Bild: Jakob Steinschaden
Wikitude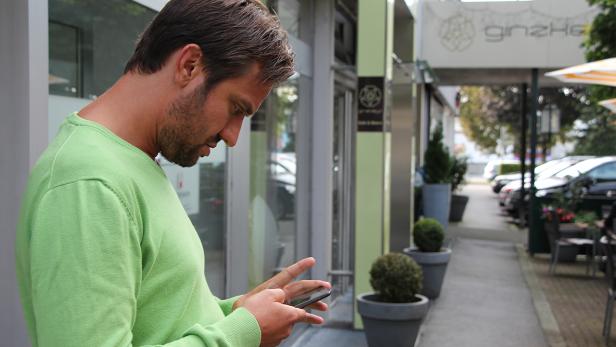 © Bild: Jakob Steinschaden
Wikitude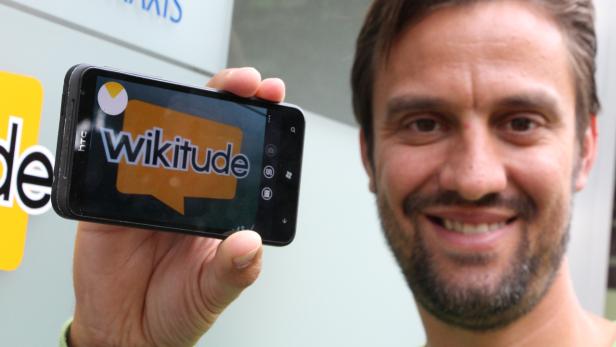 © Bild: Jakob Steinschaden
Wikitude
Not mature yet
Wikitude wants to be the platform for this ultimate world scanner. The company is looking into other systems through partnerships. The integration of augmented reality functions in the BlackBerry Messenger chat service has been particularly successful. Users can search their surroundings for other users who they know and do not know with their device display; this function is especially popular in the Middle East. Gstoll: "This has gone through the roof."
Some 4,000 content providers including Yelp, TripAdvisor and Wikipedia currently feed georeferenced data into the augmented reality system. But Gstoll says this is not nearly enough. And Wikitude is already more than just an app. "It is very difficult to establish an independent positioning for Wikitude as an app. And we don`t want that. We want to create an ecosystem," said Gstoll.
For this reason, the company offers other app developers an SDK that they can use to build these augmented reality functions into their own apps (such as travel apps and games) relatively easily. Wikitude is already earning money this way – between 299 and 2999 euros per SDK. "But earning money is not our top priority right now," said the Wikitude manager. The company is still in the red, and additional financing may have to be raised in the near future.