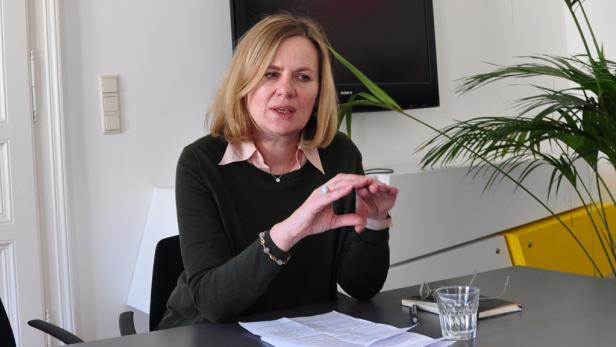 Start-Ups: 'Vienna is not a capital market'
Dieser Artikel ist älter als ein Jahr!
futurezone: As managing director, you have made cooperation your first priority and want to see collaboration between the traditional and creative business sectors. Where do you see the shortfall?
Bettina Leidl: Many companies in the creative business sector can only become sustainable once they have been granted access to production facilities, distribution channels, and, of course, the market. We plan to support cooperation between traditional and creative companies through our focus-Call 2012, creating an awareness of the creative sector and showcasing its potential. Cooperation would benefit both parties as their competitive capacity would be enhanced. Any creative business could participate in this project, through which brokers and door-openers would provide leverage for promising ideas and help carry them through to fruition.
What would such a cooperation look like in practice?
As an example, we supported the development of Ludwig from Ovos, a learning game for physics aimed at classes 5 to 8. Institutions such as the Klima- und Energiefonds provided support for the development of the project. I see great potential in the cooperation between educational games-developers and the education and health sectors.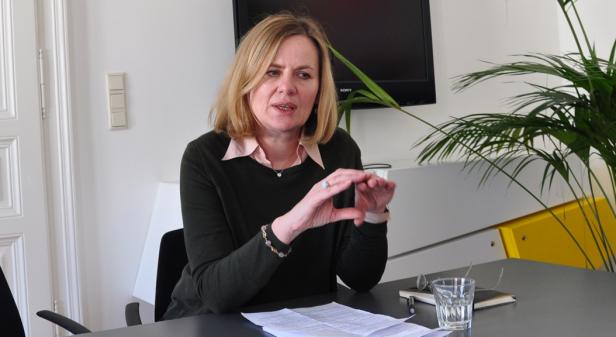 How do you appraise the situation of start-ups in Vienna? In which areas do you see the need for improvement?
There is an exciting start-up scene in Vienna, the local game-development industry has an especially good international reputation. Departure's aim is to keep these companies in town. Therefore, we need to know where difficulties lie, how to react to them and how to network.
The number of venture capitalists or business angels is small in comparison with other international centres. What's the reason for that?
Vienna is different from London, New York or Hong Kong as it is not a capital market, and so investment in start-ups is less common. The number of potential investors is low. Business networks are essential for start-ups and these are not fully developed in Vienna. However, the attitude towards investment has changed during the economic and banking crises. Investments in start-ups have become more attractive than, for example, investments in shares.
Berlin and Stockholm, where the financial industry is also less prominent, have become the start-up capitals of mainland Europe. What can Vienna learn from these cities?
In Austria founding a company incurs high expenses, and a remarkable amount of time and effort is spent tackling bureaucracy. The formation of a centre of excellence such as the Tech-Cluster in Berlin, or a different attitude of investors towards investing in young companies with the expectation of profitable cash flows, can influence the start-up scene positively. The urban and the personal environment are also important. Who will support the founding of a company? Are there people around you who have experience, or are you totally on your own?
In Viennese hacker- and co-working spaces, such as Metalab, Sector 5 and The Hub, internet companies collaborate in many different ways. How important are such locations for creative businesses?
Networks and clusters are very important for the creative scene because the sector is used to working in this way. In addition, exchanging ideas is important when creating and developing new projects. These existing locations are being supported by departure, as well as networking initiatives such as Start-up Week (now the Pioneers Festival). Therefore, one of departure's main aims is to promote the awareness of, as well as to maintain and develop, creative clusters in the city.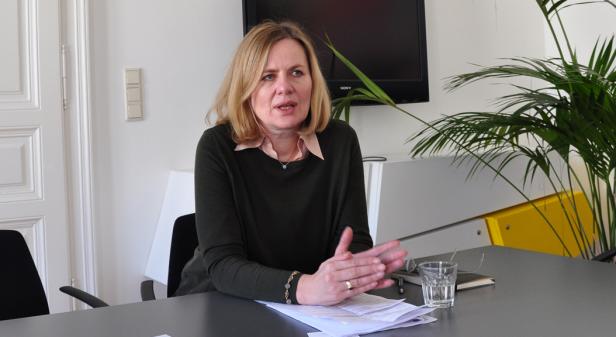 Many start-ups don't even ask for support because they believe the bureaucratic effort necessary will not be worth it. How could one create easier access to institutions, and would that make sense?
For departure it is essential to analyse what kind of support is needed for each specific project. For start-ups departure offers funding via the departure pioneer framework. This provides a maximum of 60 percent of the necessary capital. So, if a project receives €60,000, it must raise another €40,000. Therefore, it is essential to have a clear business concept and, especially as a start-up, be aware of the financial consequences. The documents that have to be filled out to get this financial support are seen by some as quite complex, but this hurdle is important to make each start-up think about the risks of establishing a business.
departure also wants to procure EU funding. What are the opportunities here for Viennese start-ups?
At the moment money for the creative industries comes mainly from EU Structural and Regional Funds. Our plan is to provide greater access to this source of funding over the next seven years.
What do you think of crowd-funding initiatives, which are becoming increasingly popular in Austria?
With the right project crowd-funding is an interesting type of financing. However, it doesn't work without a good network that multiplies its effect. Additionally, the USP and identification with a project add significantly to the success of the funding. Another buzz phrase in this context is community building. A good example of this is the use of crowd-funding to restore the Viennese Gartenbau Kino. A lot of people would like to see the cinema restored and I think crowd-funding-projects such as this, which have a socio-political angle, are an interesting approach and have a good chance of being successful.
Bettina Leidl
Bettina Leidl became head of the creative business agency departure in December, taking over from Christoph Thun-Hohenstein who moved on to be director of the MAK. Previously she was manager of the Kunsthalle and director of Kunst im öffentlichen Raum GmbH, both of which are based in Vienna.
departure
Founded in 2003 as the creative business agency of the City of Vienna, departure's brief is to enable and support innovative products and services. Since its founding €22.4 million have been allocated to 356 projects.