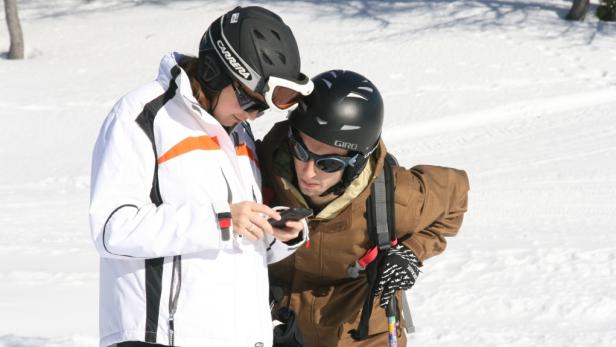 WLAN Access Becoming the Norm on the Slopes
Dieser Artikel ist älter als ein Jahr!
This season, skiers don't have to do without the Internet while on vacation. Now visitors can send and receive email, or send photos of snowy landscapes via Smartphone. Large ski regions such as amade' or Sölden are providing free Internet access. This allows foreign guests who would otherwise be cut off from the Web to avoid high roaming fees. But it also benefits Austrian skiers who sometimes face troubles with dodgy reception.
Alexander Szlezak of Unwired Networks tells futurezone, "Everything has functioned well so far." Szlezak's business has installed 250 access points to secure a WLAN network across the amadae' ski region. This region includes the Stubenkogel, the Flachau, the Planai and the Reiteralm. It encompasses 850 kilometers of slopes and pistes, 270 ski lifts, and 260 ski huts.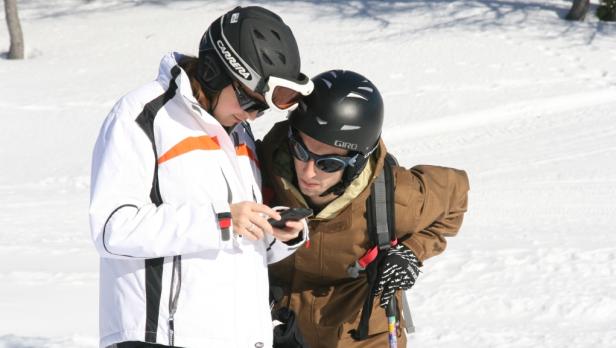 Free Internet can be accessed from public areas such as ski lifts, parking lots, ski gondola stations, or restaurants. "WLAN is especially popular around mealtimes," says Szlezak. Over the Christmas holidays tourists accessed WLAN around 170,000 times to get on the Internet.
By mid-January, 12,243 ski tourists accessed WLAN an average of 24 times during their stays. Unwired Networks estimates that the top 50 users consumed 115 megabytes daily. The data limit of 300 MB per day was usually more than enough to, in addition to photos, be able to also upload short high-definition videos.
"It's Now a Required Perk for Guests"The numbers in the ski regions confirm. "The guests expect it. It is now a perk the guests require," explains Szlezak. The WLAN provider says demand for WLAN installations in ski areas is extensive. "It will soon be very normal. The ski tourist is driving demand, it is now a genuine need." The provider of the WLAN network in Sölden, Loop 21, tells a similar tale. Loop 21 has provided 14 WLAN access points with free Internet access to the popular ski region in Tyrol. The marketing manager for Loop 21 tells futurezone, "We are in contact with ten additional ski areas who are interested in our system."
"The capacities of mobile telephony are limited and roaming fees continue to be expensive for foreign guests," says Tassev. This is also confirmed by Mathias Schattleiner, the manager of the amade' ski region: "Without our WLAN network, foreign guests would be paying high roaming fees." Schattleiner does not believe that the free WLAN has financially damaged mobile telephone companies: "Most of our users had previously turned off their mobile phones because of the high roaming charges."
Motivation for Ski RegionsThe costs for the WLAN network coverage is carried by the ski regions themselves. For the amade' ski region the motivation is to provide a valuable service to guests who can end photos and reports of their vacations directly from the slopes or hotels. This all boosts the tourism of the entire region.
Sölden also uses the WLAN as a unique way to communicate. "Before, contact with the customer was lost after they bought a ski or lift pass. Now lift and gondola operators can provide a customized landing service by staying in touch with customers," explains Tassev. In Sölden users can access and receive information wherever they are, be it on a mountaintop or in the valley.
This service aspect will play a role in future WLAN development in ski areas. "Information and services customized to a specific area are becoming ever more important. This is much more than mere access to the Internet," Szlezak says convincingly.
WLAN for Gondolas in DevelopmentAlongside customized local services, availability of the Internet will continue to play an important function. Both WLAN providers are working on plans to be able to access WLAN for an entire ski gondola ride. The user currently loses contact shortly after leaving the gondola station. "The gondola services in the Planai region are very motivated to provide WLAN to their customers in the near future," explains Szlezak.