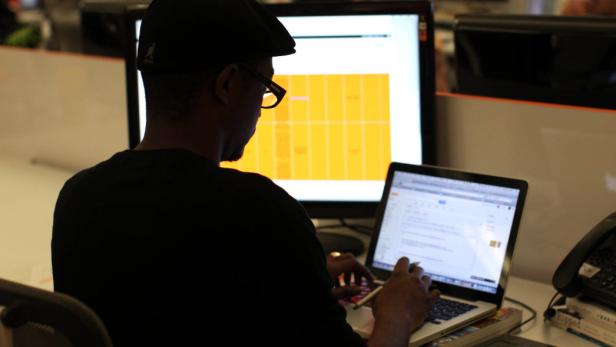 Go Silicon Valley sending 18 startups to America
Dieser Artikel ist älter als ein Jahr!
The Go Silicon Valley technology initiative of Austrian Business International is again sending selected IT companies to California this year. For the fifth time now, the program will allow Austrian SMEs to spend three months in the USA so that they can get a foothold on the American market, find access to risk capital, and gather experience abroad.
There is no set number of participants, Rafael Rasinger from Austrian Business International told futurezone. "We have had a different number of companies in Silicon Valley every year. It all depends on who can convince the jury."
An American jury selected this year's participants from the more than 20 finalists. A large number of companies again presented convincing cases, and 18 in total will be going to Silicon Valley in 2014/2015. Each of the companies can spend three months in the heart of the technology Mecca.
Office, networking, and mentoring programs
The Plug&Play Tech Center and NestGSV are partners of the initiative. The startups are offered local support in a number of areas. This includes the use of a small office, an introduction to American business practices, and networking with partner companies, business angels, venture capital companies, and mentors. The companies can also participate in a financing forum and receive financial support in the mentoring program, and can present their business plans to venture capital companies and business angels.
Conditions also apply for the companies; for example, they can only participate in the initiative once. The participants must also be Austrian SMEs or spin-offs from large companies, must have at least two employees, and the representatives who go to America must speak English well enough to conduct business negotiations.
"Around 70 startups have qualified for Go Silicon Valley over the past four years," Rasinger said. Silicon Valley is attracting more and more Austrian IT companies, noted Anton Emsenhuber from the Los Angeles office of Austrian Business International. When the initiative was launched, no one really knew how much potential Austrian companies have, and how many would apply. "The response over the past years has been a pleasant surprise," Emsenhuber told futurezone.
The participants
The selected companies for this year are: 7Sheep, Bluetechnik, click for knowledge, Cloud Faces Software Services, Sphares, EOX IT Services, FACE YOUR FACE, intelliRoad, Miavia Limited, MOPIUS, nativy, 2wunder, Radiant Minds Software, ReqPOOL, Validad, Visalyze, wollzelle and SYNVO. The first startups will be departing for America in April.
The Federal Economic Chamber is also considering sending IT companies to other locations under the initiative, for example when England, Germany, or Israel would be more attractive for the companies than the USA. Destination requests from the startups might also be considered in the future, but there are no concrete plans for this yet.