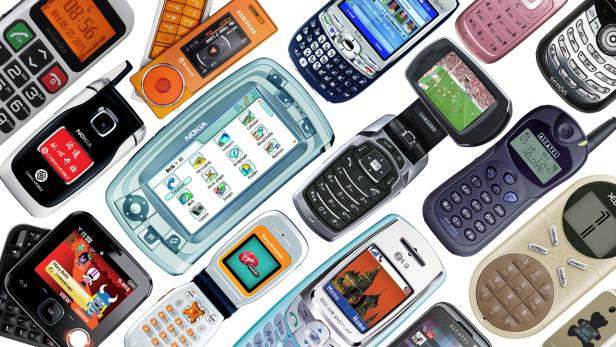 Mobile Technology Developed in Africa for Africa
Dieser Artikel ist älter als ein Jahr!
Mobile phones do not need the same infrastructure that fixed lines do, and they are becoming more and more readily available. They empower people by informing people, and the information travels quickly.  "Cellphones enable people to access almost any sort of service. They are like a lifeline, to what it means to be a full member of society." says Peter Benjamin the CEO of Cell Life, a not-for-profit organisation providing technology for health sectors.
Rising numbers
According to the Mobile Africa Report 2012, the mobile phone penetration in Sub-Saharan Africa went from 32.1% in 2008 to 57.1% in 2012, and it is even expected to rise to 75.4% in 2016. The political analyst Daniel Silke goes even as far as to predict that the amount of people that own cellphones will one day surpass those who have access to electricity. Over the years, cellphones have become everything from status symbols to useful tools. In Africa, many people spend a lot of their income on high phone bills, and it even gets to the point that families go hungry as a consequence.
Technology for cellphones is continually developing and deals with more than just the possibility of phoning someone. In fact, many new and exciting technologies are being developed in Africa for Africa. The people who have developed a lot of this technology live in Africa and therefore see what everyday needs there are. They can be used in many different areas of life, including: healthcare, education, administration and finances. However, as one of Peter Benjamin`s favourite quotes says: "These tools don`t get socially interesting, until they`re technologically boring". It`s not about gadgets and stylish designs, it is about helping people in important parts of their lives.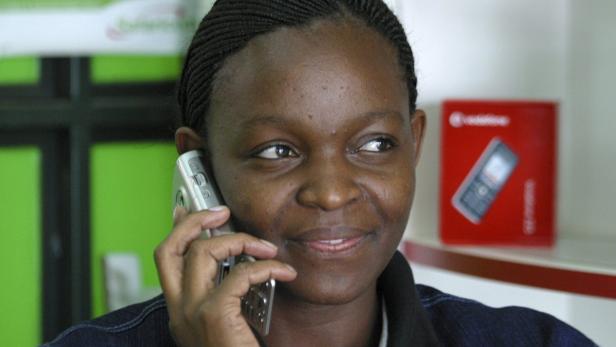 Technology to Strengthen Healthcare Sector
A cellphone service called Communicate, was developed by the South African organization Cell Life. Cell Life is a 2011 AfriComNet Winner. According to their website, the organization`s vision is "to improve the lives of people infected and affected by HIV in South Africa through the appropriate use of mobile technology".
"Communicate" deals with healthcare and has a special focus on HIV and tuberculosis, which are big issues in South Africa. It includes functions such as: mass messaging for prevention, linking patients and clinics, peer-peer support and counselling, as well as monitoring and evaluation. It encourages people to get tested, but also sends HIV positive people reminder messages to take their antiretroviral medication. The messages also reinforce the counselling that a person receives after finding out that they are HIV positive.
Cell Life`s Capture is a service that makes it possible for fieldworkers to collect and save information in digital form using their mobile phones. It specialized on data collection for NGOs dealing with HIV prevention. These programs do not only make the fieldworker`s collections more effective, but also decrease the cost because there is no need to collect paperwork. In other words, it saves the information in digital form making it more efficient and less expensive.
The Kenyan company Shimba Technologies launched an app called medAfrica in 2011. This app helps users receive information about their medical conditions and the mediation they are taking. It also makes it possible for them to get in contact with qualified medical doctors and locate a hospital. The website states that their mission is: "To increase access to health related content and services to save lives and build a healthy populations with the aim of reaching every house hold in Africa."
Information can mean empowerment because it makes it possible for the users to inform themselves about their health. In May 2012, medAfrica won the Ericsson Applications Award, which included a € 15,000 prize. Even though these things might seem quite natural for people living in Europe, these projects are great assets for Africa. They are more than just message services and applications, they provide a support system to people who need it.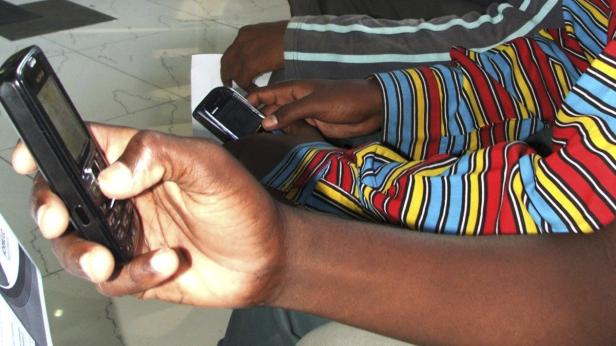 E-learning to develop Education
E-learning is becoming increasingly important in Africa as a support system for teachers. According to the eLearning Africa Report 2012, ICT makes it possible for learners to have access to quality learning material, connection to experts, motivation and makes learning more fun. The survey that was part of this report showed that the reason that 42% of the participants use ICT technology is to improve the quality of teaching. Cellphones are also playing an increasingly important role in this area. The same survey shows that 48% of educational projects use mobile phones as an alternative to PC technology.
An example of this is a program developed in Finland called GraphoGAME, which helps children learn to read in the form of a game. This technology is used all over the world and has been developed in many different languages, including the African Bantu languages. It has been tested in Zambia and Kenya. According to the eLearning Africa 2012 report, "studies showed that the children using it significantly improved their spelling and orthographical knowledge [...] the children who played the game had an increased attention span in task performance."
Other Areas of Advancement
The question of safe money transfers has always been important, and now that mobile phones are becoming more widely used it is possible for people even in rural areas of Africa to safely pay their bills using mobile banking. M-PESA and FloCash are apps that make this possible. They were made to overcome the difficulty of people who are far away from a bank account or lack a bank account altogether. They give them the option to pay their bills safely and effectively. FloCash operates in three business segments: Local Payment Services, International Remittance and Online Services, and it makes it possible for people to pay their bills through mobile phones and emails without needing a bank account. M-PESA connects people in Kenya and Tanzania to banks and highlights the convenience of using mobile phones for any financial transactions.
Cellphone technology is moving in many directions, and these developments affect many parts of people`s lives. For instance, MafutaGO! is an app developed in Uganda that shows the user the closest petrol stations and which ones have the best prices. It was developed during a number of hackathons by Ugandan information technology students. This app is another example of how people of a country saw a need and developed a technology to satisfy this need. The app won the Mobile Premier Award 2012.
Part 2 of the story about how mHealth transforms healthcare in Africa is going to be published tomorrow at futurezone.at