Trailer: Baby Groot ist der Star in Guardians of the Galaxy 2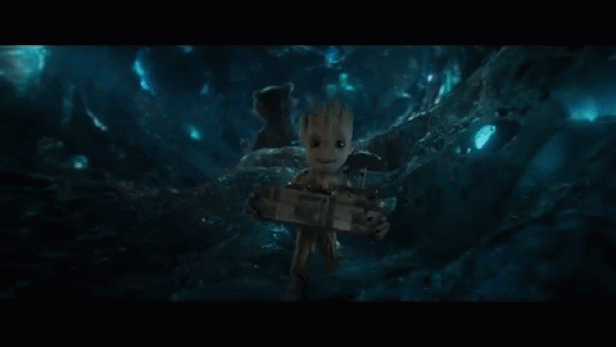 Ein neuer Trailer zum Science-Fiction-Film zeigt alle Guardians und macht deutlich, wer der echte Star des Films sein wird.
Im Oktober gab es einen ersten Teaser zu Guardians auf the Galaxy 2 zu sehen. Im neuen Trailer fluchen, kämpfen und scherzen die Guardians zu Sweets 70er Jahre Song Fox on the Run. Baby Groot bekommt dabei sehr viel Screentime und dürfte wohl zum nicht ganz so heimlichen Star des Films werden.
Der Marvel-Film Guardians of the Galaxy 2 soll im Mai 2017 in den Kinos starten.