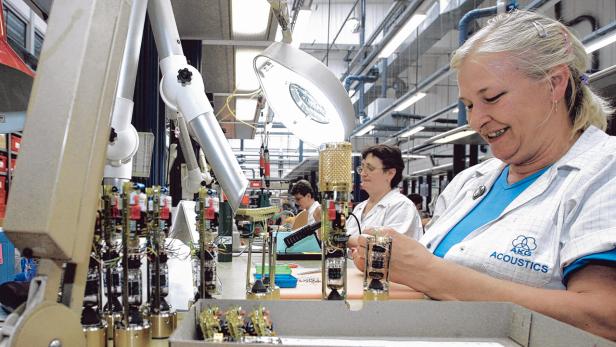 Vienna Losing Importance as IT Location
Dieser Artikel ist älter als ein Jahr!
Austria was long considered a bridgehead to the east, including for IT companies. In addition to its geographical location, another reason was that there has always been a large network of service providers in Vienna that have valuable experience in the east. This drew industry giants like Hewlett Packard, IBM and Siemens, which set up regional headquarters in the federal capital to run operations in a series of countries in Eastern Europe. Vienna alone is home to between 200 and 300 such headquarters in total, and it is estimated that they account for around 9,000 jobs. Economic researchers see this bridgehead positioning weakening, as evidenced for example by the relocation of IBM`s Eastern European headquarters to Prague and the closing of Nokia Austria (as futurezone
).
Long-term development
Marcus Scheiblecker, economic expert at the Austrian Institute of Economic research (WIFO), sees this as part of a longer-term development. "I do not see a new wave of relocations out of the country, the trend started some time ago," he explained to futurezone. Political developments also have an affect on Austria: "Vienna was simply a more important location for headquarters in the past than it is now." Especially since countries like the Czech Republic and Hungary have joined the EU, many companies have decided to relocate to Prague or Warsaw.
"There are of course financial reasons for this. Many countries tried to draw companies with tax breaks that are simply not offered in Austria." In the case of Nokia, it is difficult to identify one clear reason for the move to Budapest. "The current forint exchange rate could of course be a factor," said Scheiblecker.
Bridgehead closing
Economic expert Andreas Zach, who authored a study on the topic, also sees the importance of Vienna declining: "The fact is that Vienna is slowly ceasing to act as a bridgehead to Central and Eastern Europe. More and more companies are deciding to manage their activities in Eastern Europe from their European headquarters, which are often in cities such as London and Geneva," he told futurezone. Zach also notes political shortcomings in this context: "Necessary infrastructural improvements such as the expansion of the motorway network and the expansion of Vienna International Airport simply came much too late."
Positive voices
The Austrian business agencies have recognized this trend, but have not seen any negative effects overall. "The number of headquarters in Austria for all industries is on the rise," explained René Siegl, head of the business settlement office Austrian Business Agency (ABA). The growth is at a low rate, but it is growth. The reasons that companies are leaving Austria are "very specific" and do not necessarily have anything to do with the attractiveness of the country as a business location. Eastern European markets, which were long managed from Vienna, simply no longer need such a structure because they are also EU member states now.
Technical communication infrastructure also plays a major role. Meetings and decisions are no longer held and made personally but via video conference. "Companies often say that they simply have no more need for regional headquarters," said Siegl.
Mehr zum Thema
Nokia

Österreich

steht vor der Auflösung